OUR BRANDS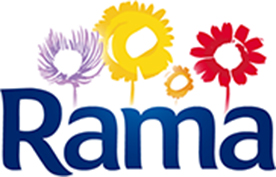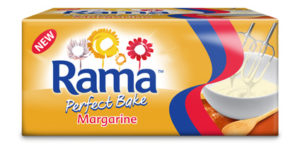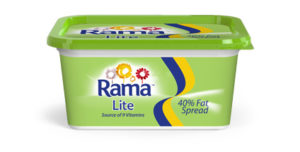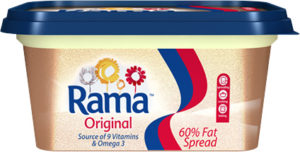 It all began back in the 1970's when Rama hit the shelves as a full-fat brick butter alternative. Ever since, parents around South Africa have trusted Rama to add that special, tasty flavour to their school sandwiches and homely cooking.
More than just delicious, Rama is ultra nutritious. It's a rich source of 9 vitamins and Omega 3 – the essential goodness that all kids need for proper growth, sufficient energy levels and healthy development.
Whether you're wanting a multipurpose spread or one that is perfect just for bread, the Rama range has it covered.
Visit the Rama website and find out about the many ways you can enjoy Rama: www.rama.co.za
PRODUCTS
Perfect Bake Brick • Lite Tub • Rama Original Tub • Original Brick • Spread For bread Tub • Spread For Bread Brick