OUR BRANDS

At the heart of Siqalo Foods are some of South Africa's most loved brands, including Rama, Stork, Flora, Meadowland, Marvello and Rondo.
These incredible brands are industry leaders that offer value to South Africans in the different categories they compete in, be it baking, spreading or large scale catering. Every product within our portfolio has been created with the people we serve in mind.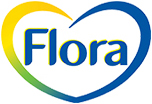 Flora is made with 100% plant based oils and is naturally good for your heart health. We are dedicated to encouraging all South Africans to live healthier lifestyles.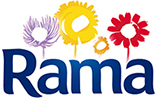 Rama offers superior taste and nutrition, and is a rich source of 9 vitamins and Omega 3 – the essential goodness that all kids need to grow.

We believe in bringing the goodness of the country back into your home. Wholesome home-made meals, slower pace of life, and the enjoyment of good food.
Stork Country Spread with its fresh creamy country taste can be served to your family with pride – from a brand you trust, at an affordable price.